'Astonishing breakthrough': Munby hails access to family justice data
9th March 2020
---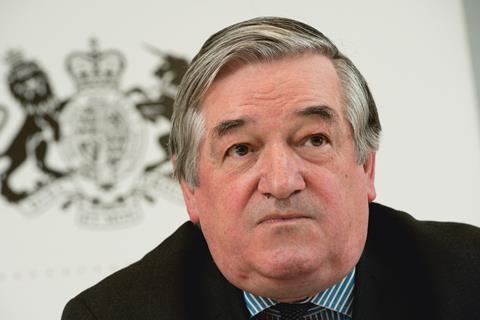 Work of the Nuffield Family Justice Observatory, which includes a data partnership with the Centre for Child and Family Justice Research at Lancaster University, and the SAIL Databank at Swansea University, has been praised by Sir James Munby, former president of the family division.
Data collected by Cafcass, a national support service representing children in family court cases has been transferred to the SAIL Databank, opening up opportunities for research as part of wider efforts to understand how well the family justice system is working.
Jacky Tiotto, Cafcass chief executive, said: 'Making our data fully accessible to UK researchers means we will have more opportunity to heighten our understanding of the needs of families and carers involved in family court proceedings. We hope to improve our understanding about what makes the most positive difference in children's lives and to build this knowledge into future reform.
'The more evidence-based expertise we have about children, their families and their pathways through the family justice system, the better we can support them and ensure they receive the help and support they need.'
Lisa Harker, director of the Nuffield Family Justice Observatory, said the data partnership created an opportunity to 'shed light on how the system is working' and 'improve evidence-informed decision-making'.
Coverage in the Law Gazette can be found here.