New report: Disrupting the routes between care and custody for girls and women
4th May 2022
---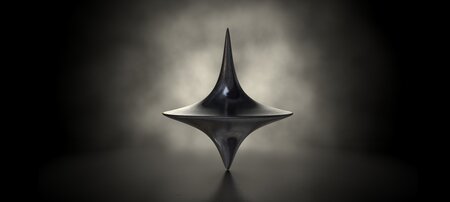 Girls and women who have been through the care system should be diverted away from custodial sentences into community alternatives wherever possible, says a new report published today. 'Disrupting the Routes between Care and Custody for Girls and Women' is a hard-hitting report by Dr Claire Fitzpatrick and Dr Katie Hunter, from the Centre for Child and Family Justice Research at Lancaster University, Dr Julie Shaw, of Liverpool John Moores University, and Dr Jo Staines, of the University of Bristol.
Funded by the Nuffield Foundation, with findings launched at an online event today, the research study has explored the neglected experiences of imprisoned women from care, as well as those of care-experienced girls and young women in the community with youth justice system contact. As a minority within the justice system, girls and women are particularly likely to have their needs overlooked.
This study reveals how girls in care may experience 'over-scrutiny' in some care settings, leading to their unnecessary criminalisation, which contrasts directly to the lack of support they may face in relation to experiences of victimisation, leaving care support and imprisonment. Highlighting evidence of the 'immense harm' that can come from imprisonment, the report states: "Prison must cease to be a default option when the lack of support in care and the community essentially helps to reproduce the well-trodden routes between care and custody". It also urges 'far greater recognition' of the profound impact of imprisonment across the generations, particularly on care-experienced mothers.
The research team call on local authorities, including Directors of Children's Services, as well as Chief Constables, to renew their commitment to procedures aimed at preventing unnecessary criminalisation of children in care. Despite increased recognition of this problem, and ongoing efforts to prevent it, police call-outs for minor incidents in some care homes remains a risk for some children.
Report recommendations include:
Placing a statutory duty on local authorities to prevent unnecessary criminalisation of children in care
Recognising the limits of official care files and moving beyond them
Promoting trusted and consistent relationships and challenging stigma
Diverting girls and women from custody wherever possible
Confronting the intergenerational harms that imprisonment creates
The full report, an executive summary, and a policy briefing are available to download now.
For further details, contact Dr Claire Fitzpatrick (claire.fitzpatrick@lancaster.ac.uk)