Dr Jasmine Fledderjohann announced as a UKRI Future Leader Fellow
26th April 2020
---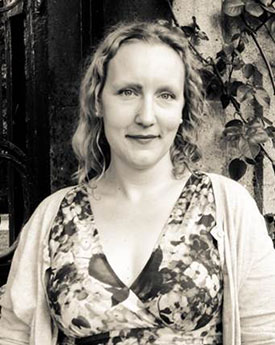 Dr Jasmine Fledderjohann has been awarded one of 90 prestigious fellowships, which support the research and innovation leaders of the future to develop their careers while tackling ambitious challenges, in the latest round of UK Research and Innovation's Future Leaders Fellowships.
Dr Jasmine Fledderjohann's £1.39 million Future Leaders Fellowship will focus on food insecurity - difficulties with consistent access to enough safe and nutritious food to support a healthy lifestyle - in India, Ethiopia, Vietnam, and Peru, where current evidence is limited.
Much of what is known about food insecurity focuses on households. The experiences of adolescents in particular are often overlooked in such household studies. Dr Fledderjohann will analyse survey data from the Young Lives project to document how food insecurity is associated with adverse health, education, and employment outcomes in the long-term for children and adolescents.
She and her team will also collect primary interview and survey data in the four selected countries. Ultimately, she aims to reconceptualise food insecurity to document not only inequalities in food insecurity between households, but also to measure and understand inequalities within households, highlighting how some individuals may be vulnerable to food insecurity even when their household is not.
For more details, contact Jasmine (j.fledderjohann@lancaster.ac.uk)