New article: painful lives - Understanding self-harm amongst care-experienced women in prison
17th January 2022
---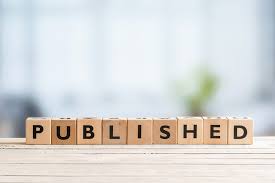 A new article by a research team led by Dr Claire Fitzpatrick (CFJ leadership team) has been published today in Criminology & Criminal Justice. The research, from the project Disrupting the routes between care and custody discusses how women in prison who have experienced the care system as child report using self-harm as a way to communicate, alleviate and end the pain in their lives.
The project, a collaboration between Lancaster University, Liverpool John Moores University and the University of Bristol, carried out interviews with women, all of whom had been in care as children, across three closed women's prisons in England. Most women described backgrounds of abuse, serious violence and trauma, and had multiple experiences of victimisation throughout their lives.
Of the 37 women interviewed, 17 raised self-harm and/or suicide as an issue: 14 reported self-harming and/or attempting suicide, and six women mentioned being 'suicidal', but it was unclear if they had attempted to take their own life.
Dr Fitzpatrick said: "We did not set out to explore the issue of self-harm, but it was an issue that many women chose to share. This evidence is deeply concerning and highlights the need for urgent action". Inadequate support in care and custody was evident in many interviews, highlighting how responses to self-harm in prison may repeat experiences of movement and instability that women experienced in care. A lack of mental health support, the absence of emotional support for the long-term impact of self-harm and the inability of the care system to provide safety were also common themes.
The study team call for more investment in community-based alternatives to punishment for women who would not otherwise present a danger to others. For those already in custody, work in prisons is ongoing to improve support for those with care experience. "For it to make a real difference, this work must be appropriately resourced, supported with robust staff training, including on self-harm and mental health needs, and prioritised from the top to the bottom of the service" the article concludes.
The article is available here.
For further details, please contact Dr Claire Fitzpatrick (claire.fitzpatrick@lancaster.ac.uk).