New blog post: Why mothers at risk of separation, or separated, from their babies need access to specialist care
21st September 2020
---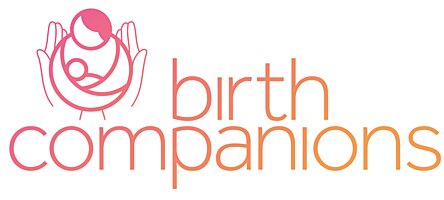 by Kirsty Kitchen, Head of Policy and Communications, Birth Companions
A rising number of newborn babies (under one week old) are subject to care proceedings in England and Wales [1]. Our work and a growing body of evidence shows that the needs and vulnerabilities of mothers in these circumstances remain largely invisible and unmet,[2][3] with long term consequences for women and their children. This cannot continue.
Mothers talk of experiencing the family justice system as an 'alien environment'. Those separated from their children often suffer long-lasting grief, trauma and social stigma, reducing their trust in and engagement with professionals [4]. As many as one in four will return to the family courts, often with a subsequent baby, because their situations are repeated rather than improved [5]. Infants who are removed at birth are also likely to experience further and repeated separations from their caregivers in the future [6].
It is shocking to note that in the most recent report on maternal deaths, 20% of the women who died in pregnancy or the year after birth were known to social services [7].
Pregnancy offers one of the most powerful motivations to help women address the issues they may be experiencing, including substance abuse and domestic violence [8]. This is borne out in the course of our work with women in pregnancy and early motherhood when women at risk of separation have, with holistic, multi-agency support, gone on to parent their baby successfully. But despite the potential of early intervention to improve the outcomes of women and their babies, years of austerity have reduced the availability of preventative services, increased vulnerability and limited the resources available to help families stay together [9]. Practices and outcomes vary significantly across the country, and access to the support that was available has been severely affected by the pandemic [10].
Surely no one believes that budget constraints should be allowed to dictate whether a baby is able to remain with their mother? As we move out of the crisis phase of the pandemic response and services are reviewed and reinstated, investment must be focused on models able to deliver holistic, trauma-informed and women-centred care to those at risk of or experiencing separation. Specialist teams should have the resources to work with pregnant women and new mothers subject to newborn care proceedings in a way that responds appropriately to the vulnerabilities of the babies and the parents.
Yet to identify and develop these services, we also need to address the lack of evidence on the experiences of pregnant women and the mothers of young infants in the care system and on the issues they face in their lives. The perspectives of those with lived experience are almost wholly absent in systems for measuring success and identifying areas for improvement. Without listening to their voices, the system cannot evolve and improve.
This isn't only a job for those working in the family justice system. As newborn removals typically take place in a maternity setting, maternity professionals need clearer guidance and support in relation to the care of separating women. Many professionals and teams are doing incredible work with women in these circumstances, but pockets of best practice should be mainstreamed and appropriately resourced. Clarity and guidance is needed across local maternity systems so midwives can better support mothers and can access the help and support they themselves need while undertaking this work.
Moving forward, we would like to see dedicated pre-birth social work teams and specialist midwifery roles established and sustained in every area of the country, working collaboratively to deliver specific care pathways for women at risk of, or experiencing, separation from their baby. These teams should also work closely with wider services able to address issues such as housing, domestic abuse and mental health. At Birth Companions we will continue to deliver and develop our own specialist services for women in these situations, including antenatal, birth and postnatal support. Our Lived Experience Team will work to ensure the voices of those who have been affected by the family justice system are heard and responded to. And together with our network of partners in this space, alongside practitioners in local maternity systems and others, we will keep driving improvements in the care of mothers and babies facing separation.
This blog post is one of a series of contributions and resources from a project on "Safeguarding babies during the Covid-19 crisis - in social work, family and criminal justice" - more details are available here.