Upcoming meeting of the Welsh Children's Social Care and Family Justice Data User Group
23rd February 2021
---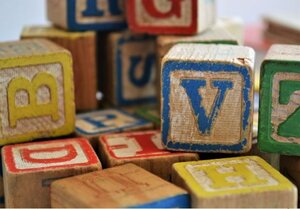 The first meeting of the "Welsh Children's Social Care and Family Justice Data User Group" will be held on Wednesday 3rd March, from 3-4.30pm online (on Microsoft Teams).
The group has been established by the Family Justice Data Partnership (a collaboration between the Centre for Child and Family Justice Research at Lancaster University and the SAIL Databank at Swansea University, funded by the Nuffield Family Justice Observatory) and CASCADE at Cardiff University, and will work collaboratively with the Children's Social Care Data User Group (CSCDUG) in England (https://cscdug.co.uk/).
It has been set up to support the use of administrative data relating to children's social care and the family justice system in Wales in current and future research. It is a forum for all data users, including researchers, third party organisations and local authority and Welsh Government analysts, to:
· Discuss practical issues in using the data, including issues relating to data access, individual variables, data quality issues and data linkage
· Share information about projects currently being undertaken, gaps in knowledge and potential areas for collaboration
· Identify strengths and limitations of the current data, in terms of data collection, availability, quality and coverage, and possibilities for data linkage
This first meeting will include the opportunity to hear more about the Welsh data, including access through the SAIL Databank, and discuss opportunities for research.
We will also have a presentation from Professor Andy Bilson (Emeritus Professor at the University of Central Lancashire) and Ian Rees (Neath Port Talbot Council) on "making better use of children's social care data in a local authority".
There will also be time for discussion about the scope of the group, future meetings, ideas and plans.
Please email Jane Huddleston (FJDP Project Officer) (j.huddleston5@lancaster.ac.uk) if you wish to attend.
Linda Cusworth (Lancaster), Martin Elliott (CASCADE, Cardiff), Lucy Griffiths (Swansea)